HySecurity Vehicle Swing Gate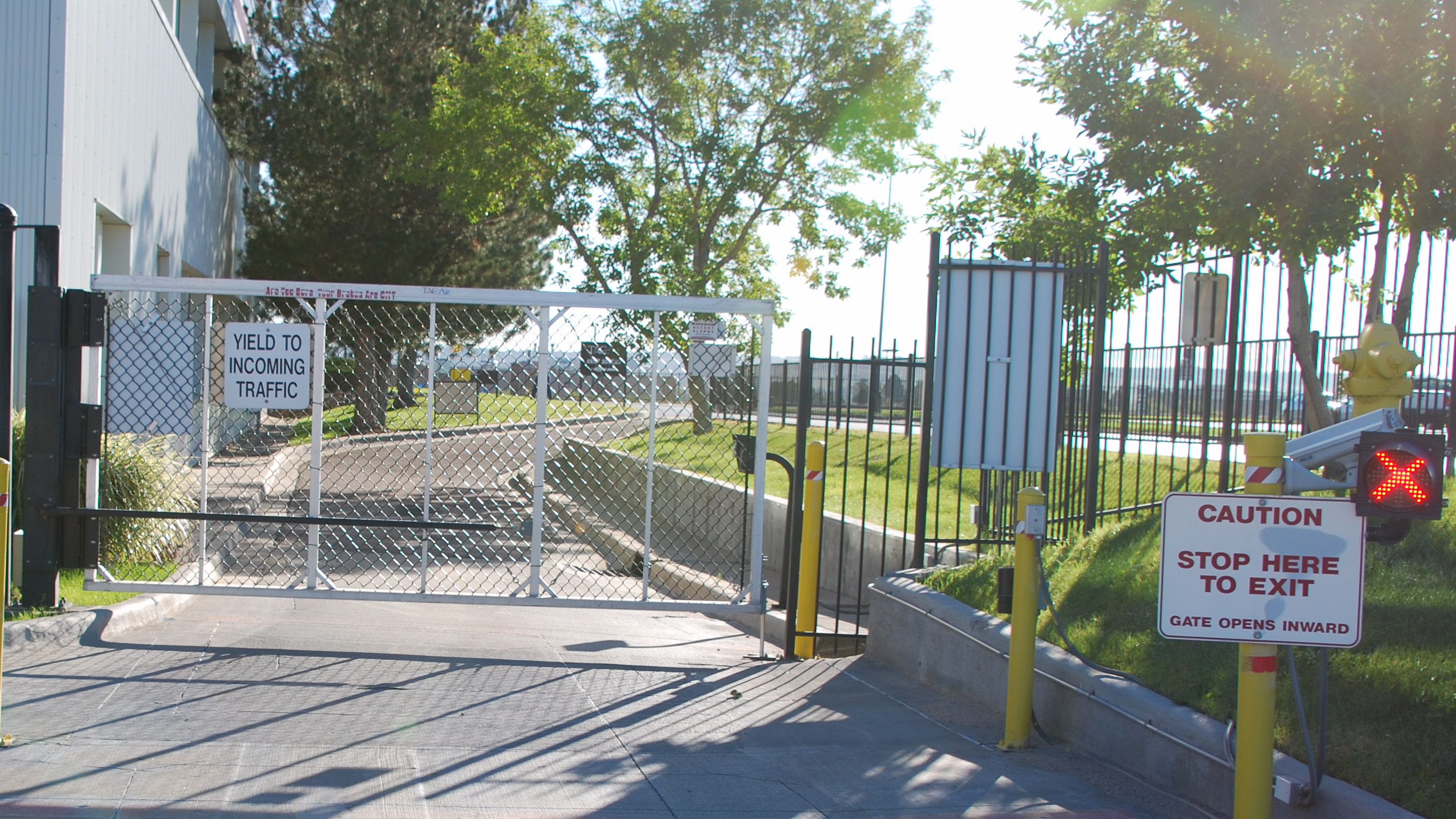 HySecurity Automatic Swing Gates Experience!
Accent Alarms has extensive experience providing end-to-end HySecurity Swing Gate solutions. We have over 20 years of experience providing and installing HySecurity SwingRiser™ automatic vehicle swing gates. If you want a quality long term solution, we can work together to find a solution that you won't regret. There is nothing more frustrating to see people pushing and pulling their gates open and closed after they've paid for a gate operator. It will always cost more to redo a gate than to do it right the first time.
The HySecurity SwingDriver™ delivers uncompromising quality to commercial and industrial customers worldwide, where security, ease of use, reliable operation and low maintenance is expected.
HySecurity's unique single or twin post swing gate operator moves gate leaf with graceful, smooth lift and swing. Gate leaf is raised a full 12 inches during the gate open cycle to clear obstacles like snow, rocks, curbs and road inclines. Gate locks mechanically with optional locking pin that locks into receptacle when gate gently lowers at end of its cycle.
Fast 14 to 30 second open/close time depending on gate length.
Ultra-reliable hydraulics contain only one gallon of high performance hydraulic fluid.
HySecurity's innovative solid state Smart Touch Controller offers 70+ configurable settings from a simple automatic Close Timer to saving and reporting critical date and time stamped security breach & system events, alerts and faults. PC interface provided for easy operator configuration and quick troubleshooting using Smart Touch Analyze and Retrieve Tool (S.T.A.R.T.). Three configurable user relays.
Seamless synchronization with all HySecurity operators for dual gate, sally port or sequenced gate applications.
Need service on your existing swing gate? Did your fence contracting install your gate and now you would like it fixed? We can help you with that too. We have most repair parts with us and we clearly have the know-how and experience.