Network Camera Design
Accent Alarms has a collection of some great tools to assist you in designing you video surveillance system. These tools will help you select the correct network video camera along with the correct mounts and adapters.
Let me first tell you a little about our preferred video solutions vendor, Hanwha Techwin (formerly Samsung). If you are not in the industry you might not know who Hanwha Techwin is. I was a bit reluctant to switch from some of the other brands, but you get so much more for the price it's hard to justify the additional cost - unless you have a top-secret military command to protect. Hanwha has a full network video camera product selection from entry level through commercial and industrial grade solutions. This isn't the stuff you buy a big box stores, this is the real deal stuff that you will find across the United States at some of the largest and most protected sites. It's also the perfect product for a little 2-3 cameras system as well! This is one of the reasons we are proud to be a Certifed Hanwha Techwin Silver Dealer!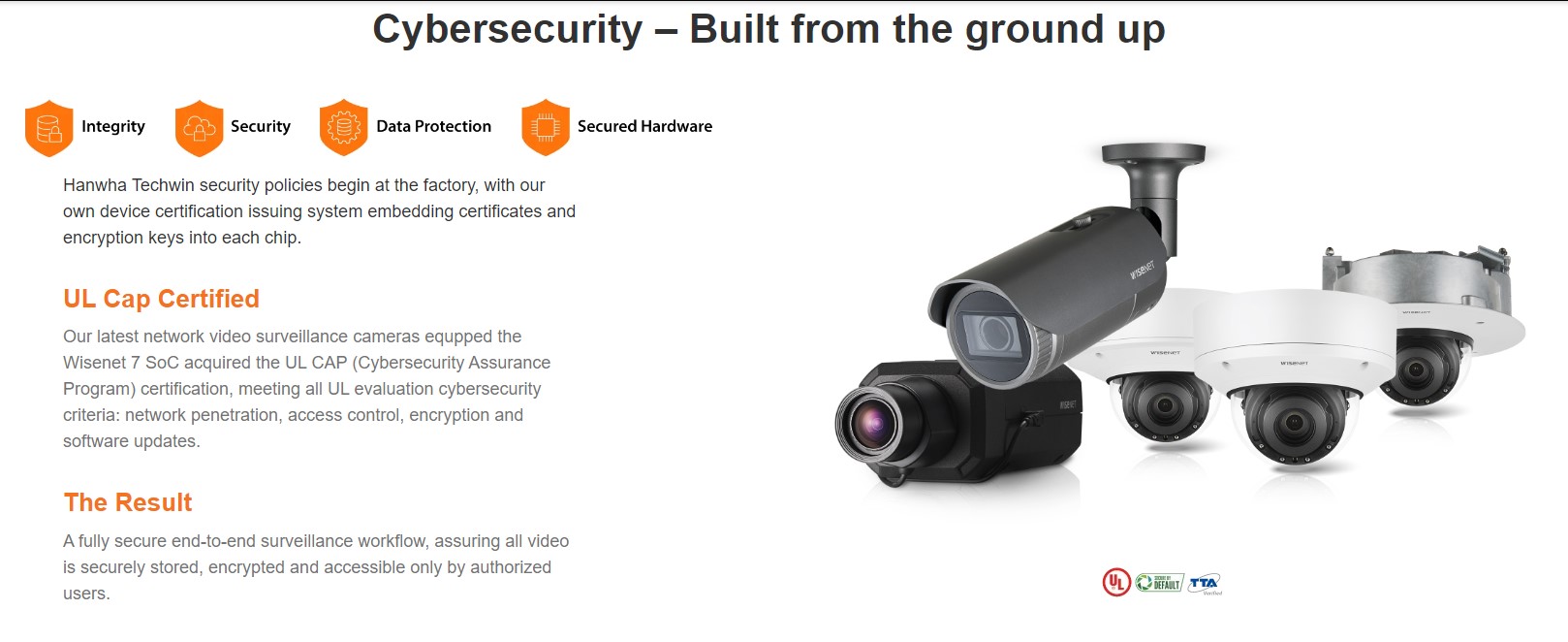 Helpful Links
US Hanwha Techwin Home Page
(
Click Here
)
Remember if you find it on the Hanwha Techwin website (non-discontinued products!) we can put it on ours for you - just ask!