Automated Vehicle Gates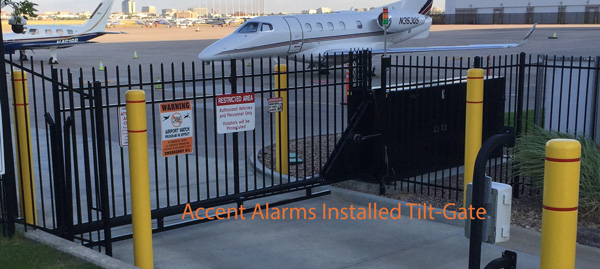 We are a family owned and operated small business serving the Colorado Front Range. Our company primarily provides Hy-Security (
click to learn more
) and Ideal Manufacturing (Tilt-Away) gate operators but we also provide solutions from others like Doorking, Elite, Chamberlain, Liftmaster, Viking, FAAC, Linear Access, Alvarado and most other major brands. We have an extensive history of providing quality long term automatic gate solutions providing end-to-end solutions.
Take a few minutes to look at some of the gates we've installed. Click the Job Pictures tab, under the local services dropdown or
click here
We provide New Installations, Maintenance, and Repairs of the following products and operating systems:
Sliding Gate Operators
Swing Gate Operators
Tilt Gate Operators
Overhead Gate Operators

Pedestrian Turnstiles
Safety Devices, Loop Systems, Free Exit Systems
Wireless/Wired Keypads and Remote Controls
Most Stand-Alone Access Control Devices
Open Options Access Control
Milestone VMS (Gold Partner)
Axis Communications (Silver Partner/Certified Professional) Network Video Solutions/Cameras
As and end-to-end solution provider we provide a complete solution to ensure that you have a quality long term solution. Installing an automatic gate is a relatively in depth process, be sure to call on Accent Alarms to provide you with 15-20 year gate solution. How often do you see gates that are supposed to be automated either always open or someone manually sliding it just 2-3 years after they purchased it? How do we do this? By using quality products, having the experience, caring about your bottom line, and ensuring that we are proud to put our name on the finished project!