Cameras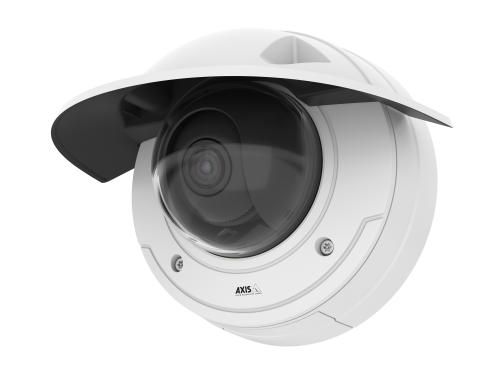 Axis Dome Cameras
Axis Dome Video IP Security Cameras
Fixed dome cameras from Axis are compact cameras with a dome casing. They fit unobtrusively into any setting. Their dome casings, which protect against redirection, defocusing and impact, also disguise which way the cameras are pointing. We offer an extensive range of fixed dome models for indoor and outdoor use, covering every kind of environment, day and night.

Axis Fixed Bullet Network Cameras
Fully-featured fixed bullet cameras from Axis are ready to go right out of the box and at a great price. With their small, slim design, they look great in any environment. And built-in IR illumination and high-resolution video quality, mean they do a great job at helping you protect your premises, indoor or out and around the clock.
Axis PTZ IP Cameras
Axis Video IP Pan, Tilt, Zoom Network/IP Security Cameras